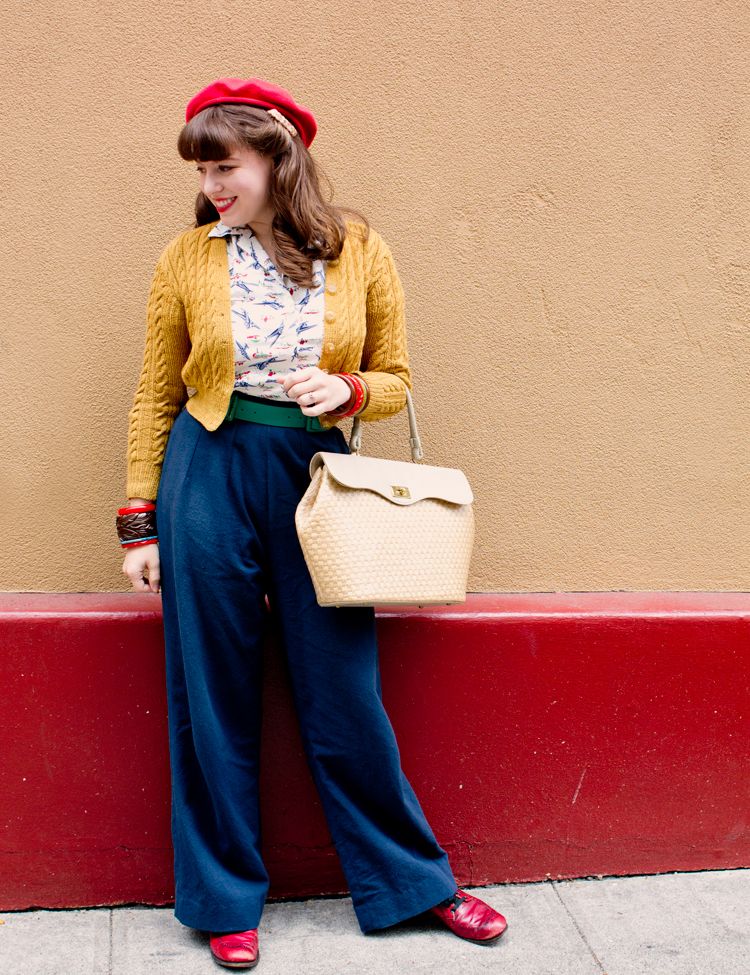 Sometimes when you can't sleep at night you just have to make pants.

And they will turn out to be the pants of your dreams.

The pattern for these is from 1933, so the leg is nice and wide, and I found fabric with a perfect drape. Fabric Depot had every color, I'm thinking red is next, don't you?

Casey made a white pair, and I really love them, but that just seems like white pants and two fluffy black cats would be a constant annoyance. Too bad, nothing says 1930s like white wide legged pants!

1930s pants-Handmade by me

Roseway Blouse-Jitterbuggin

Cardigan-Handmade by me

Purse-Urban Eccentric Vintage

Belt-Lodekka

Bangles and hat-Thrifted/Antique expo