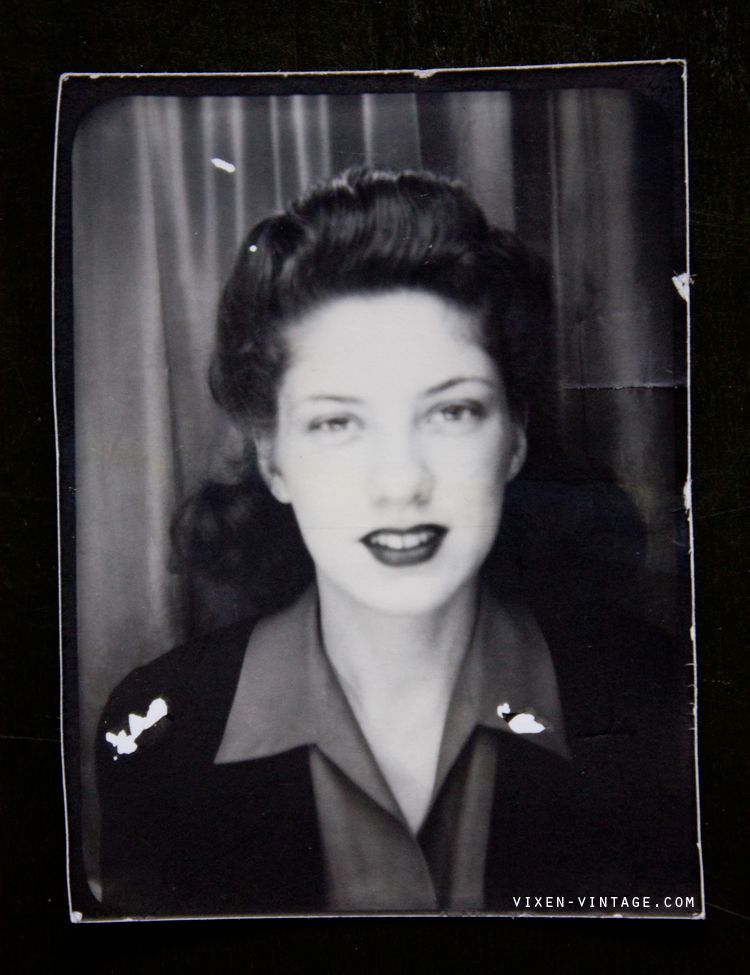 Finding an old photo of a cute girl is one thing, but finding dozens to sort through is a whole other barrel of monkeys. I stumbled on a few of these in Divine Consign on a wall, and when I was spotted spending a ridiculous amount of time looking at them, the lady said "Oh, there's a whole box of those, I can bring them out from the back if you want."
Yes. Yes I do want.
The only photos of her were early WWII-late 40s, and in that span of time she had a baby and wore lots of darling outfits. No wedding photos, so maybe she and her sweetheart (I snagged a pic of them) got married before he joined the military.
I have no idea what her name is. The only writing on the backs were names of babies and on the swimsuit photo she writes "I look like a sea hag here"
So I kind of love her. She's cute, and silly, and I'd steal her wardrobe in a split second if given the chance. I can't pick a favorite.