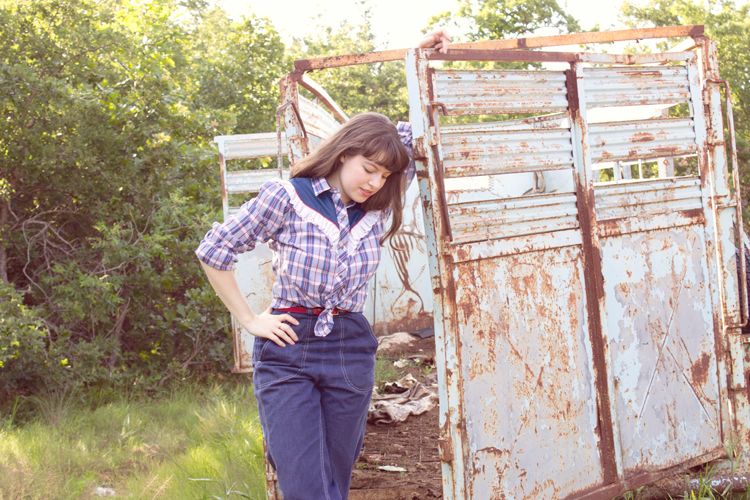 Sunday afternoon we all went to our cousins house, and had so much fun riding four wheelers on their property.

Ok, Ruth and I rode in the back of something, while someone else drove. But we did drive a couple ourselves around a tree for like, a minute. That was all we could handle.

They had acres upon acres, with a pond, trails, and lots of cute little chickens! I adore the ones with the fluffy feet, it looks like they're wearing pants.
We hung out with the chickens for a while, fed the fishies and turtles, and walked around the beautiful red dirt roads (this area is where brick clay is excavated).
Oh, and the other night at 2:00 am we decided to cut our bangs. So there I go again. I don't even know why I try to grown them, I always cut them again!
Pants-Antique show
Blouse-Thrifted in Oklahoma
Sunglasses-Anthropologie
Belt-Thrifted