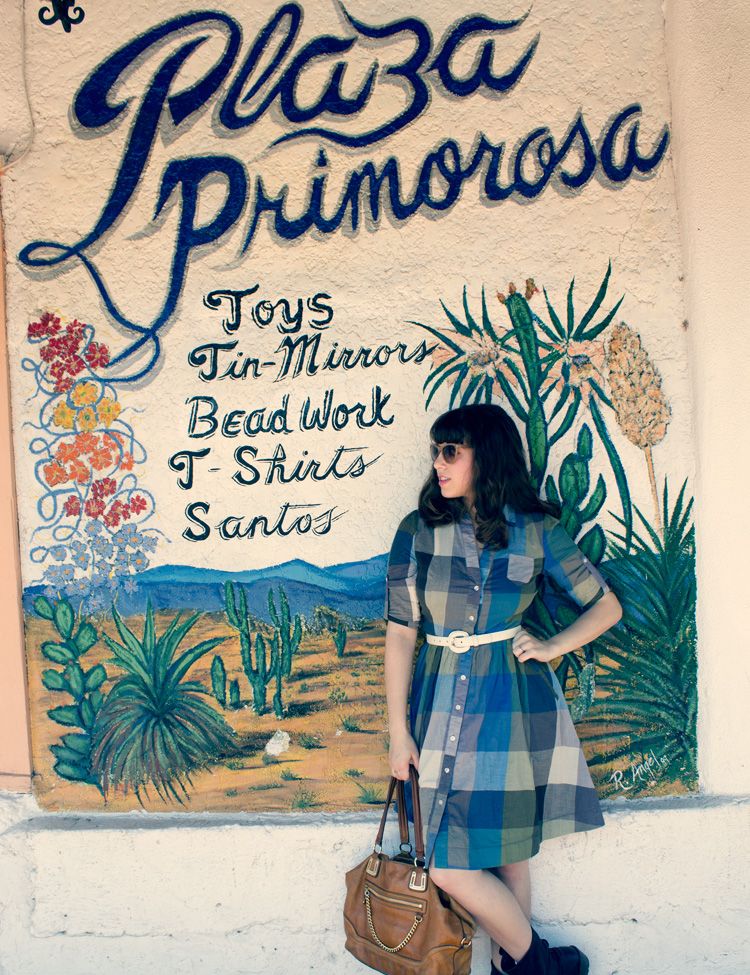 We stopped in Albuquerque for a few hours, what a pretty plaza it has! Lunch was had at La Placita, just about the best Mexican food I've ever had. And cute to boot!
I love tourist shops, and there were so many of them. Ruth and I picked up an "Indian Headdress" kit somewhere in New Mexico, and that entertained us for a while.
We also went to El Rancho Hotel, a historic celebrity hot spot that once hosted the likes of Katherine Hepburn, Humphrey Bogart, Mae West, Jimmy Stewart.
I could go on.
Even if you don't stay at the hotel you can look around the lobby, and upstairs there are signed photos of many golden era celebrities lining the walls. Also, I'm really in love with the lounge/bar/stage thingy with the red curtain. I can only imagine the fantastic events that went on there way back when.
Dress and sunglasses-Anthropologie

Eliza Boots by Vintage Shoe Company