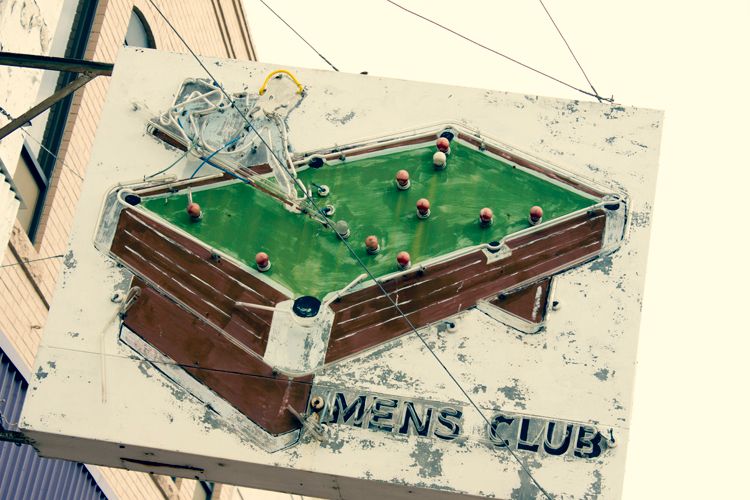 Saturday we went to visit Chickasha Oklahoma, where my Great Grandma Lois was born. The older part of it is mostly run down, with a few shops scattered, and many of the old signs still remain. Like the pool hall sign, best ever perhaps?

We went to a couple antique shops, where I found a real treasure: A huge brown carved bakelite bracelet for $60. I was looking at a few plain ones in a case at the same price, and as I was walking away the shopkeeper pulled the carved one out from a dark covered up corner of the case. Had I seen it? No. Did I want it?

Um, yes.

And we made a kitty friend. I really wanted to take him home. Such a sweetie.