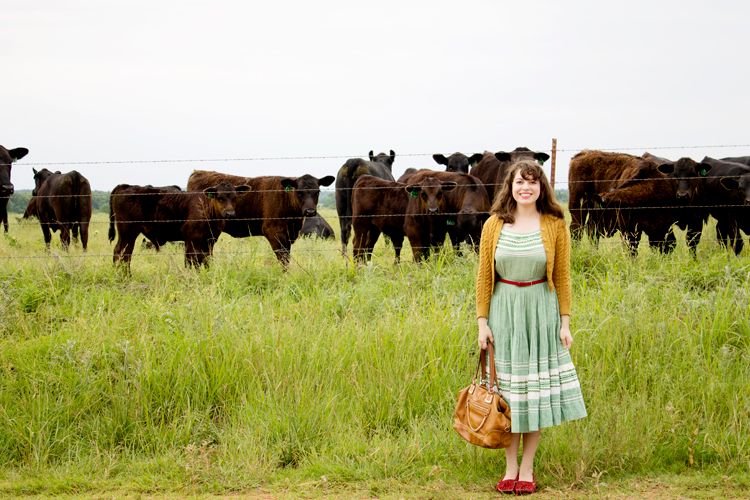 Friday night we went to, what my grandma calls "music". It's a night when locals get together, in an old church way out on a dusty country road, and whoever wants to sing, or play music, can. There were some pretty amazing singers, not to mention the various characters up on stage.

It was pretty neat, I just love that old fashioned sense of small town community. And check out those orange church pews. So stylin.

The woman sitting in front of us was 100 years old, and there was a baby cooing behind us. All ages! I hope the tradition continues with the following generations, such a cool way to keep close knit.

Oh, and I made friends with a cow.

Dress-Urban Eccentric Vintage

Shoes-Minnetonka